The Teacher's Lounge
These are some of my favorite places to go on the web for lesson planning, and ideas, ideas, ideas galore! Check back here often, I'm always finding new sites. Maybe you'll find some new favorites of your own. Have fun!!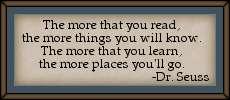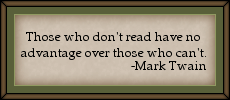 Home
The author of this site may be contacted here. This page was last updated July 11, 2005.