Follow directions the first time.
Be kind with your hands, feet, objects, and words.
Pay attention in class.
Raise your hand to speak or leave your seat.
Walk and talk quietly.


Consequences
We have a behavior book, in which we keep track of the student's negative behaviors. When a student breaks a rule they are to write their name in "the book"; this is their first warning. If the student breaks a rule again, a check is placed by their name in the column of the rule that was broken.

one check = 5 minutes of recess lost
two checks = no recess and phone call home
three checks = no recess and referral written
Students with a poor behavior history will also be excluded from free time, field trips, and special privileges.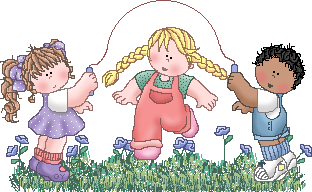 Rewards
When students follow the rules, teachers give out good behavior tickets. Students write their name on the back of the tickets, and place them in their homeroom teacher's ticket container. Each Friday, the administrative assistant calls for our ticket containers and draws a winning ticket from each teacher's container. The winning students then get to participate in an extra recess with popcicles the following Monday.
Students may also earn "McGuire's Money" dollars. Money can be earned in the following ways:
$1 a day when students bring in their S.T.A.R. Notebooks
$1 a day when students keep their name out of the behavior book
$1 for bringing their homework back on Fridays
This "money" is used for admission to the weekly school-wide good behavior movie, the classroom snack store, and the monthly prize store.







Home Page